XXII International Art Festival "Interactions"
Piotrków Trybunalski, September 2020

The International Art Festival "Interactions", organized annually since 1999, is one of the oldest cyclical events in Poland and in the world presenting performance, performative arts, live art, actions, interventions, manifestations, interdisciplinary artistic practices, combining experiences in the field of visual arts, theater, dance, film and music.
The festival program is filled with live, gallery and public activities, as well as exhibitions, film screenings and documentary screenings, meetings and discussions with artists, critics and theorists on the history, current state and development prospects of this area of art. Polish and foreign artists of established standing and renown, as well as young people unknown to a wider audience are invited to participate.
This year, the Festival will focus on the identity of the performer artist, the way of presenting himself, his activities, the world of art and everyday life.

The festival will take place from September 14 to October 11, 2020.
The main events of this edition are:
Presentations of performances and performative activities artists invited to participate by the co-curators Dominika Katarzyna Borkowska and Łukasz Głowacki. The curators will invite 6 artists who will refer to the pre-formulated topic in their projects. 13 Polish and foreign artists will be invited to participate in this part.
Place of presentation: ODA gallery, ul. Dąbrowskiego 5. Date: September 24-25, 2020.
An exhibition on the theme of this year's Festival. It is a continuation of the exhibitions "Active objects" (2018) "Diffusions of time" (2019), carried out during the last two editions of the Festival. The intention of the exhibition is to visualize and emphasize the relationship between events in everyday life and artistic events of the performance type, combining this type of art with non-artistic activities of people in the social space. Selected works of 4 artists (Wojciech Gilewicz, Zofia Gramz, Anna Kalwajtys, Wojciech Stefanik) will be presented. A discussion meeting will also be held in the exhibition space. Exhibition curator: Grzegorz Borkowski.
Venue: ODA Gallery, ul. Sieradzka 8. Date: September 14-11, 2020. Official opening of the exhibition with the participation of artists and curator 23/09/2020.
More broadly during each edition of the festival one Polish artist is presented who made a special contribution to the development of this field of art. In previous years, in this way, we introduced the work of, among others Jan Świdziński, Andrzej Dudek Durer, Przemysław Kwiek, and Ewa Zarzycka. The special guest in 2020 will be Wojciech Stefanik (born 1952). The artist has been implementing his artistic projects since 1974. She expresses herself mainly through performances and installations - also oscillating on the border between performance and "records" of conceptual art. He is one of the first Polish participants in activities and actions that only later came to be defined as performance, installation and environment. During the Festival, there will be an author's meeting with the artist, presentation of archival materials and a discussion panel on his artistic and gallery activities. Venue: ODA Gallery, ul. Dąbrowskiego 5. Date: September 23, 2020.
Curators invited to cooperate on the 22nd edition of the Festival

Dominika Katarzyna Borkowska - interdisciplinary artist, graduated in philosophy and a course in Stage Choreography in Krakow. She studied Mediation of Art at the Academy of Fine Arts. Eugeniusz Geppert in Wrocław. For several years she was involved in the theater (playwriting, choreography, directing). He creates his body language using movement with color and objects with a specific texture. In its activities, it focuses primarily on process and development. Concepts he studies: intimacy, relationships, contact, energy, identity. -
Łukasz Głowacki - graduated from the Faculty of Painting and Graphics at the Academy of Fine Arts in Gdańsk, obtained a diploma in painting in 1990, in the studio of prof. Hugo Lasecki. He deals with performance, painting, stage design, creates objects and installations. His exhibitions and speeches are interdisciplinary in nature, in which the means of expression interpenetrate.
Grzegorz Borkowski - art curator and critic, editor-in-chief of the artistic magazine "Obieg" in the years 1993-2015; curator of exhibitions at the Center for Contemporary Art Ujazdowski Castle and other art centers, including: "Ideas beyond ideology" (1993), "Concrete Poetry" (1993), "Conceptual reflection in Polish art. Current practices, moving horizons "(1999)," Bookmorning "(2003)," The Club "(2004)," Reversed Art Engineering "(2007)," Things awaken feelings "(2010)," Diagram - Jerzy Ludwiński "( 2010), "Active silence" (2014), "What is social?" (2015), "Sensybilism 1957 -2017" (2017), "Active objects" (2018) "Diffusion of time" (2019).
Curatorial text of the 22nd edition of the "Interactions" Festival
I SWEAR
Curators: Dominika Katarzyna Borkowska, Łukasz Głowacki

Being invited to create the artistic concept of INTERACTION 2020 by ODA Piotrków Trybunalski (Piotr Gajda, Gordian Piec), not knowing each other and never cooperating before, we encountered the method of binary positioning of the curator team, which in itself was a kind of performative contrast. Was this choice of two curators supposed to counteract the error of appointment? Is this a symptom of a subliminal state of "sustainable development" or a deliberate environmental and generational confrontation? Despite the doubts, we decided to talk to define what could be the topic of this year's edition. The common topic of the talks turned out to be our individual meandering paths to performance, the admiration for its specific expression. Already after our first talks, we concluded that we could create a dichotomous curatorial work that perceives the distinctiveness of our "worldviews of art" and clearly prefers the medium of performance art practice. At the same time, we were and are aware of its shoals of species and all seemingly "dangerous" mutations - to which we want to be open. While getting to know each other in dialogue, in the exchange of questions and views, we realized that what we have in common is precisely this relative space between us, which has emerged in a non-imposing manner as an unknown area for potential performance statements. Hand on heart - we did not want to, or perhaps we did not manage to, on a task-oriented basis, provide a slogan topic for the participants of INTERACTION 2020, seeing the greatest value in the authenticity of our conversations in the questions we asked and the differences that we may not want to verbalize. So a fusion of unanswered questions:
The area of unknowns:
Are INTERACTIONS in Piotrków Trybunalski a statute of limitations or a possibility of a performance's virgin appeal after many years?
When rushing to a performance meeting, do you put on the best shoes or go in work shoes?
Is being lost (disconnected?) A shortcut to find?
Is the bubble that surrounds us a happy oasis or an ostracism?
Do we experience a kind of osmosis or catharsis through performance?
Is the hidden performance the discreet silence of the transparent mountain?
Is the echo a repetition or a mockery of a cause?
Is the action an internal mirror and the image of its reflection permeates the common?
Does a stone thrown into the water form circles make them in the water or in our head?
Is the masterclass a formalistic usurpation of charisma?
Does the outsider become a surviving foundling in the academy's window of life?
Are we in an isotonic balance between politics and ethics?
Is the common social space a duty to engage or experiencing?
How to recognize the symptoms of the megalomaniacal art of curators in an asymptomatic form?
Is performance a living tissue of art or its next meta - emanation?
Does the body in its functions define identity keep the performer alive?
Are you an inexhaustible source of body energy, giving it to yourself in an endless performance?
Does performance vampire feed from the right ventricle of the heart or from the left ventricle - pumping blood purified through the lungs?
Invited participants:
Andrzejczyk Mariusz
Patrícia Corrêa
Ola Kozioł
Kowalczyk Wojtek
Kumor Piotr
Kača Olivová
Ostajewska Marta
Riaska Petro
Rogulski Marek
Stępak Marian
Świdzińska Ewa
Kamila Wolszczak
Media patronage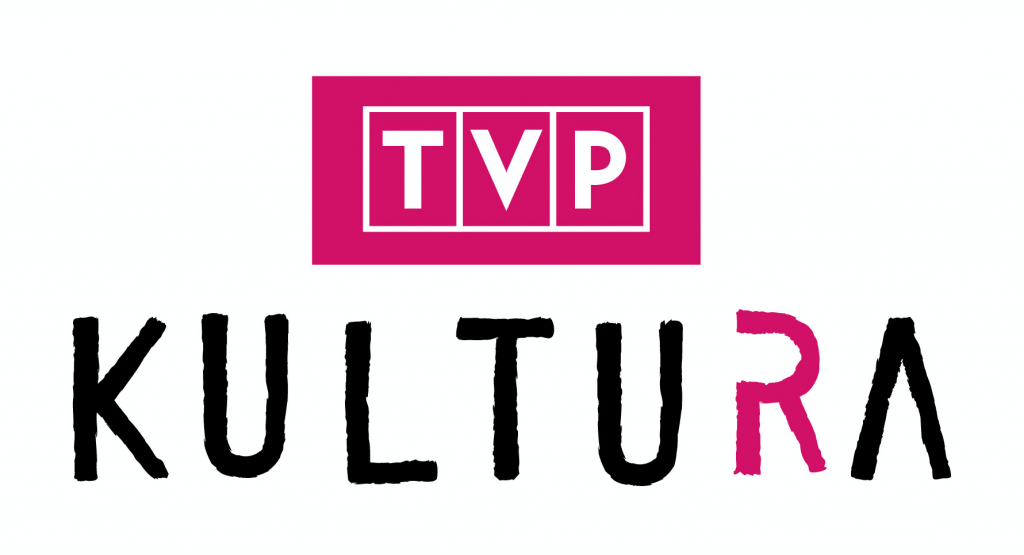 Co-financed by the Minister of Culture and National Heritage from the Culture Promotion Fund, obtained from subsidies established in games subject to state monopoly in accordance with Art. 80 sec. 1 of the Act of November 19, 2009 on number games.