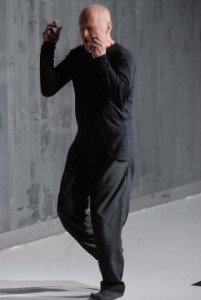 Boris Nieslony? develops and shows body language, apoplectic gestures, vialis 40mg images and action as art.
A performance artist, teacher, sculptor and creator of an amazing collection of performance art. Together with seven other artists, he founded the international band Black Market (currently 11 artists belong to it).
His works can be categorized as following European anti-formalism, through fluxus and situationism and dadaism. Despite his interest in historicism, he envisions his ephemeral performance based on the logic of very specific physical responses.
He started his career as a painter, photographer and musician.
Boris Nieslony dedicated his life's work to the development of a broader understanding of the philosophical, ethical, social, historical, revolutionary and insurgent suggestions of performance art, in order to disseminate his findings as far as possible. He tirelessly deals with the patronage of the art of living performance, the meaning of which lies in the concept of meetings. He takes care of this practice by organizing and participating in many international meetings of artists, publishing his (and not only) theoretical works, collecting works and creating performance art, photography and installations, thanks to which he effectively faces existential anxiety and alchemical visual poetry. In 1985 Nieslony supported the creation of International Black Market, a group of performance artists. In the same year, he founded the Art Service Association [www.asa.de], which acts as an agency connecting artists in one network. Since 1995, he has been the creator of the annual festival containing a multitude of artistic events in Germany, i.e. Permanent Performance Konferenz. This event is designed in such a way as to explore the possibilities of performance art both in practice and in theory. In 2000, he founded EPI Zentrum, the International Institute of Performance, which studies this field of art.