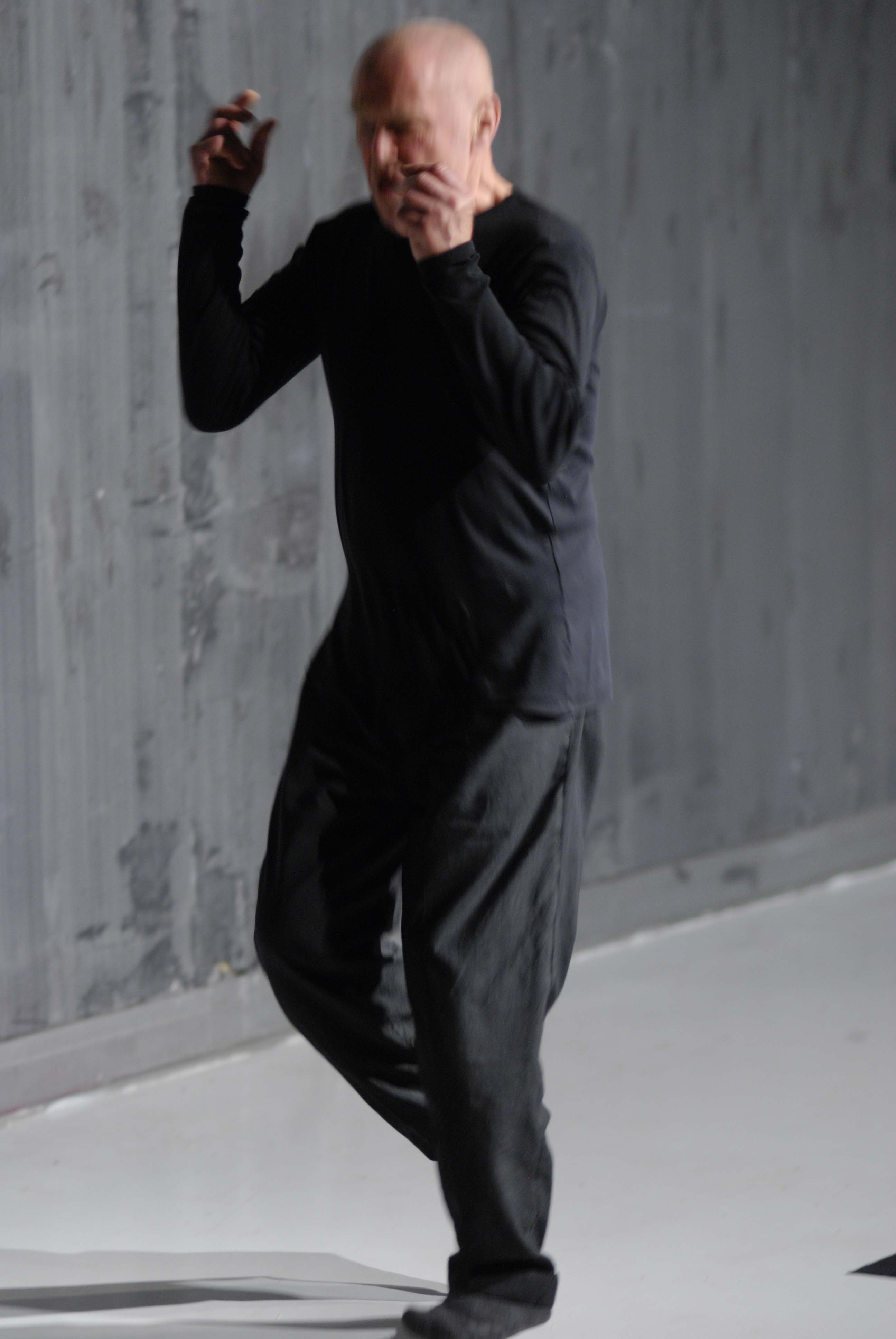 Boris Nieslony develops and displays the languages of the body, the gestures, the images, the actions as material.
Performance artist, teacher, sculptor and founder of an excellent archive on performance art. Together with seven other artists he set up the international group, BLACK MARKET International. (today the are 11 artists)
His work can be categorised as being along the lines of European anti-formalism which, via Fluxus, goes back to Dada. If, on the one hand he feels concerned by historicism, on the other, he puts on ephemeral performances based on the logic of very specific conceptual physical responses.
Boris Nieslony has dedicated his life?s work to developing greater understanding of the philosophical, ethical, social, historical revolutionary and insurrectionary implications of performance art and to disseminating these findings as broadly as possible. He is a tireless and inspiring advocate of the art of performance living, lying in the encounter of meeting. he advocates the practice through organising and attending many artists? meetings internationally, publishing his and others? theoretical texts, archiving work and creating performance, photography and installation works that forcibly confront an existential unease and an alchemical , visual poetry. In 1985 Nieslony co-founded Black market international, a collaborative meeting of performance artists and in 1985 he founded Art Service association [www.asa.de] which acts as an agency to connect performance artists in a network. Since 1995 he has also established a series of annual events in Germany, Permanent Performance Konferenz, designed to investigate the possibilities of performance art both practically and theoretically. 2000 he established the E.P.I. Zentrum (International Performance Institute, an institute to practice performance and theoretical research.