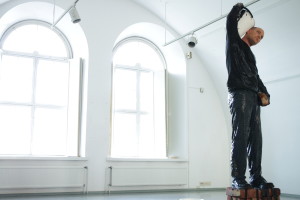 John Court (born in 1969 in Great Britain, erectile lives in Tornio since 1997) is a performer, for sale one of the most important elements of work for which is time. Often his performances lasted about 8 hours, denture | during the working day, and sometimes throughout the event or festival, or when a gallery or museum (where the festival takes place) is open daily. Recently, he has been interested in allowing objects and materials to determine the duration of a performance. He does not consider his art solo, mainly because his performances are interwoven with curators, other artists, the audience, objects, and above all, space and time.
Court's works are very delicate and often create? Rhythm in rhythm? pages with an ongoing, recurring action. All his oeuvre is basically embedded in drawing or literature, while drawing combines elements of line, movement, space and time.
He often exhibited in Scandinavia and, invited, appeared at such festivals as: Viva! Art Action festival, Montreal Canada (2015) 7a * 11d in Toronto, Canada, DigitaLive Guangzhou China (2014), SpaceX Gallery Exeter in Great Britain (2012) Guangzhou Live Art Festival in China, ANTI Contemporary Art., Festival in Finland (both in 2010), the Venice Biennale (2005) and the Liverpool Biennial (2004).